Have you been following along with the
Trifle Dish Sew Along at Moda Bake Shop
? The Sew-Along is a row quilt with 8 rows, or "trifle layers" in this case, making up the quilt. What a clever play on a classic quilt style with the baking theme of Moda's Bake Shop.
My
Jewel Box block
was selected to be a part of the design - and today the
tutorial
is featured at Moda Bake Shop. Here is the sample I made: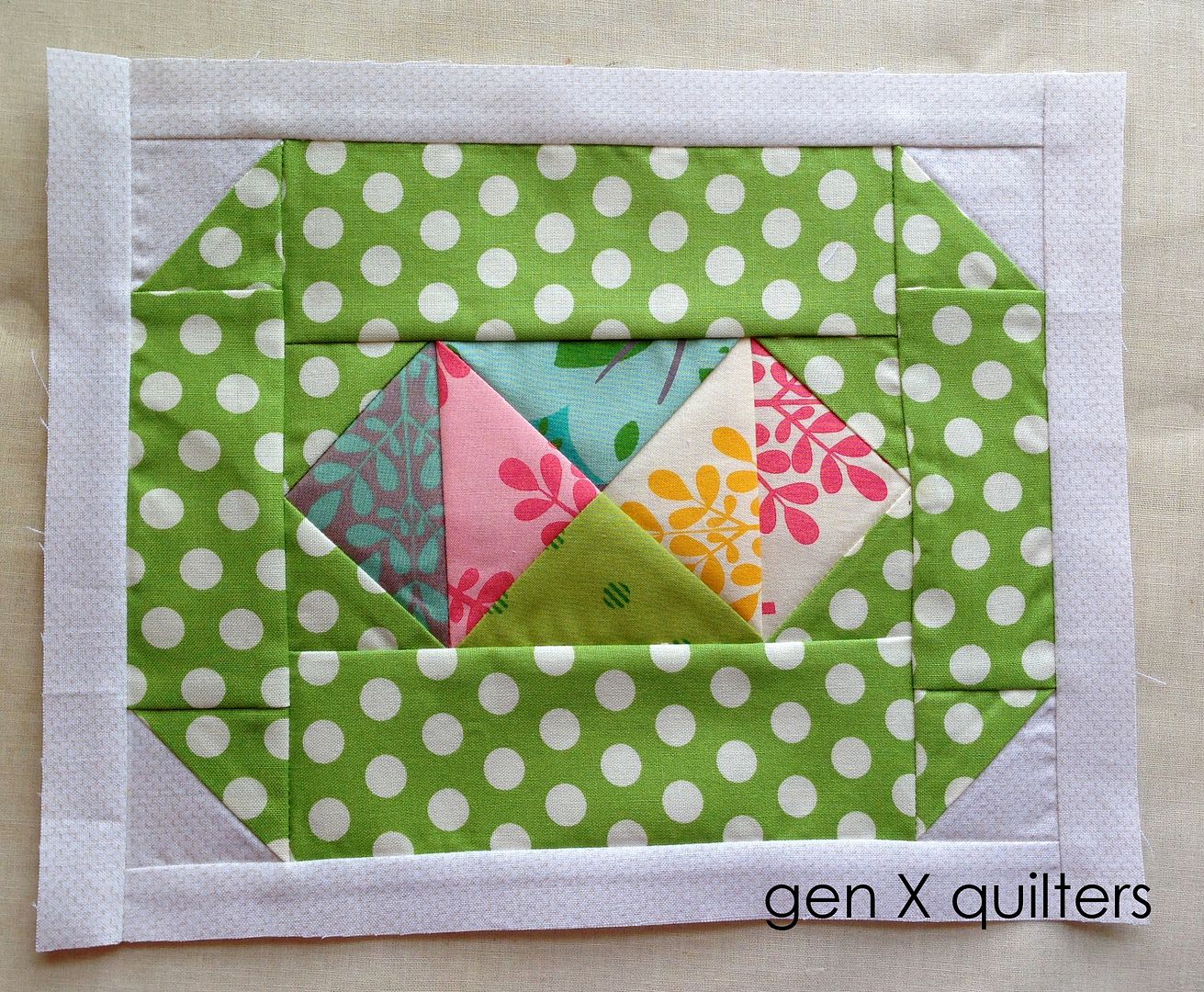 Check it out if you get the chance!